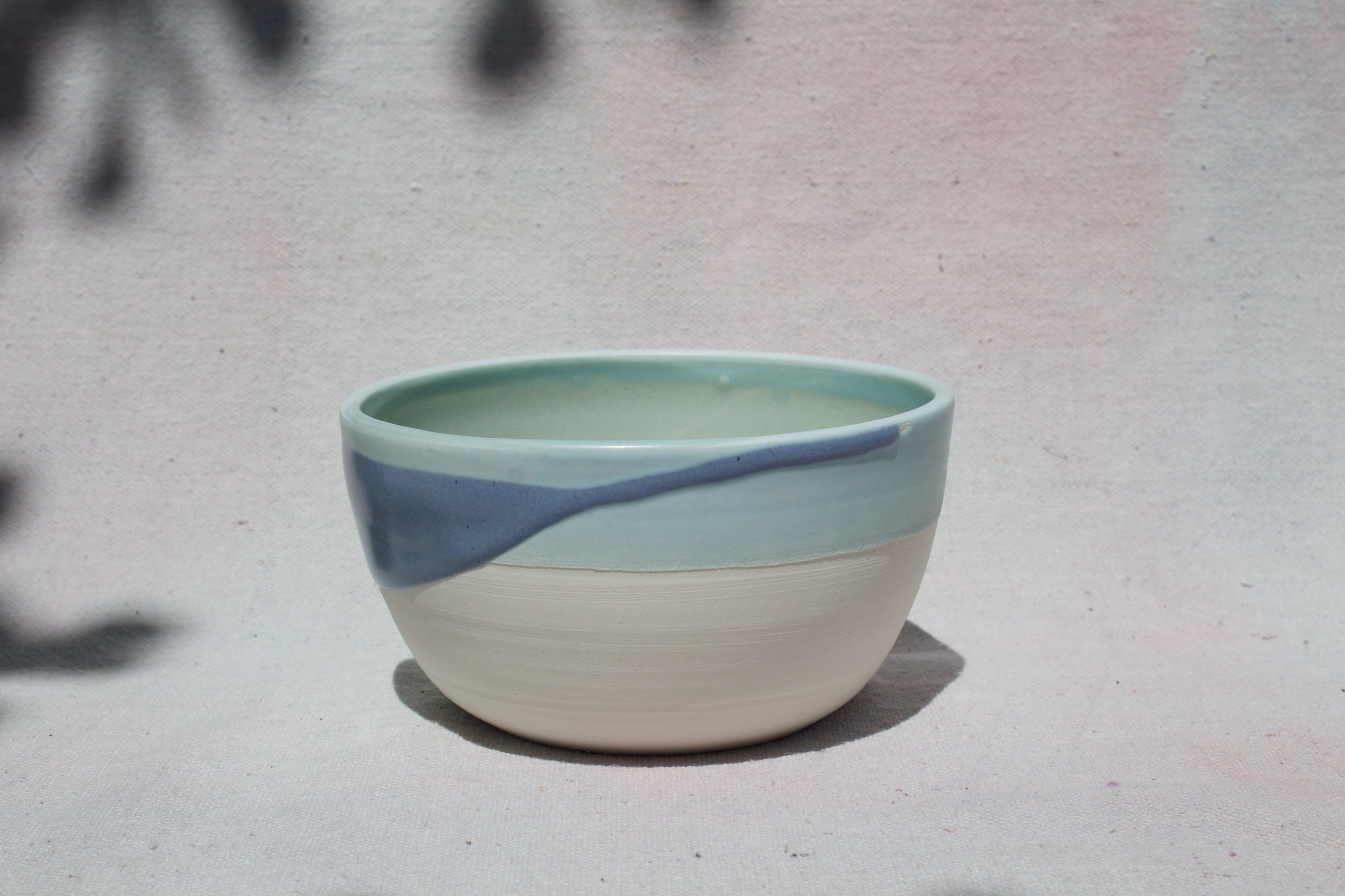 Wave-break Bowl #001
Soda fired pieces vary in color and finish from one batch to the next, and have a wide variety within each collection. This piece is soda-fired and one-of-a-kind. If you want something custom made in similar colors, don't hesitate to ask: sometimes pieces can be related to each other, even if not exactly the same hues.
About 3" tall x 5" wide
microwave/dishwasher/food safe
As with all handmade ceramics, this piece should not be shocked by temperature. Allow boiling water to cool a bit before pouring & allow the ceramic piece to heat up or cool down gradually.
Note: If you buy more than one piece and there are significant overages for shipping (more than $3 difference), I will refund the difference.
sold out