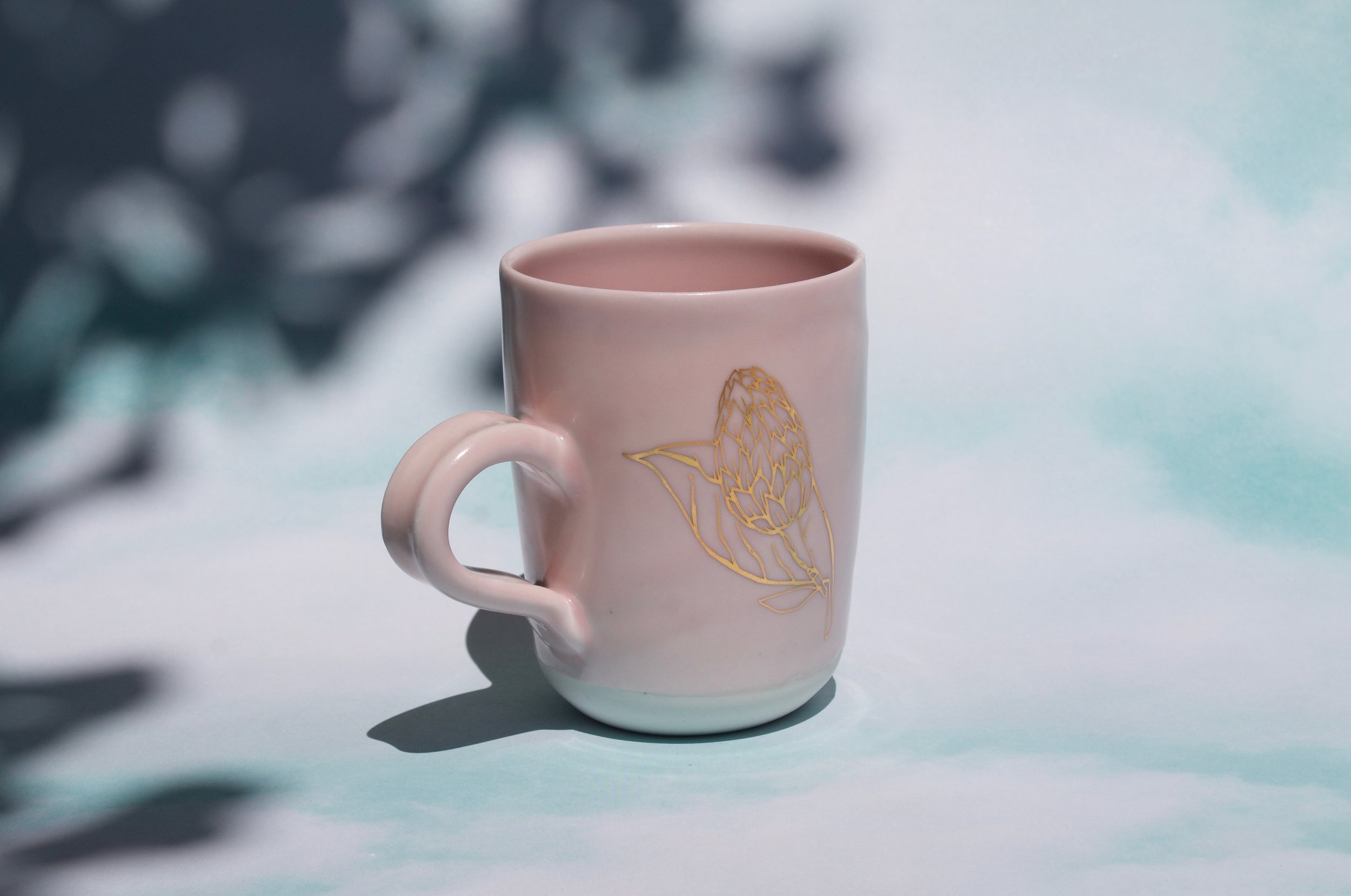 Plant Mug in Rose Quartz
Mug with plant illustrations in gold luster; ideal for summery drinks and cocktails. All illustrations are from my original drawings, which are printed into decals, then fired onto the piece in a third firing.
I recommend hand-washing all ceramics with gold to prolong their life, although you can put them in the dishwasher.
About 3.5" tall by 3" wide
Rose quartz glaze color
sold out